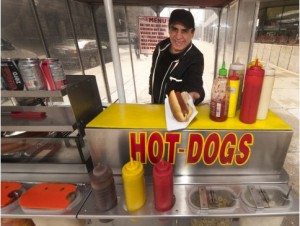 Psalm 37:7 commands us to "Rest in the Lord and wait patiently for Him." But we live in such a fast paced world that waiting for anything is difficult especially if while we are waiting, there is pain involved, or mental stress and worry.
Our nature is to be impatient. That is probably why the "drive through" food places are so popular. Drive up to the talking box and order, then by the time you pay and drive to the next window, we expect the food to be bagged up and the drinks in a carrier. We've all seen angry people who had to wait just a fraction of a minute too long for their order.
God instructs us to be patient in all things… with family, friends and work associates. We must also learn to be patient when we "wait on God" for answers. Imagine how patient God is with us while He is unfolding His plan for us.
Meditate on these thoughts…
"Love is patient, love is kind."  I Corinthians 13:4
"Rejoice in hope; be patient in affliction; be persistent in prayer." Romans 12:12
"Therefore the Lord is waiting to show you mercy, and is rising up to show you compassion, for the Lord is a just God. Happy are all who wait patiently for Him." Isaiah 30:18
And finally…
"My brethren, count it all joy when you fall into various trials, knowing that the testing of your faith produces patience. But let patience have its perfect work, that you may be perfect and complete, lacking nothing." James 1:2-4