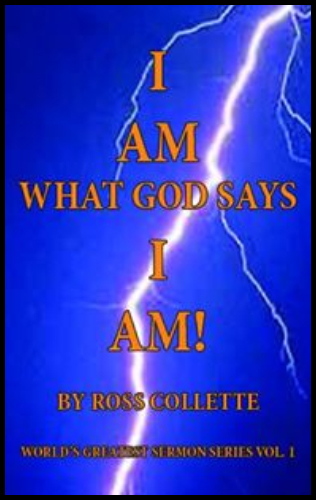 I AM What God Says I AM!
"World's Greatest Sermon Series, Vol. I"
After the miraculous healing of Ross Collette, in a time of fasting and prayer, seeking a way or method of keeping his mind "stayed on Jesus," the "I Am" meditation came to him. Since 1960, not a day goes by that the first thought is "I am what God says I am". Read the entire meditation, and powerful sermon recorded and transcribed in 1968 at "The Met" church in Philadelphia.